Gao's commission den
Gao / Any / Local Werewolf
Hello ! I'm Gao ! I'm a hobbyist digital illustrator, 3D animation bachelor that adores reference sheet work. I love drawing a bit of anything, so challenge me !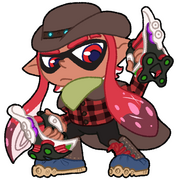 Terms of Service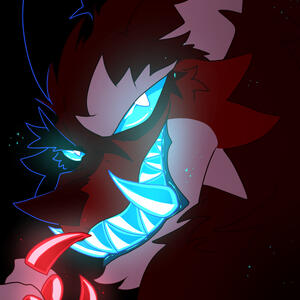 Here are my terms of service. By commissioning me, you agree with the following:
> Any commissioned work may only be used for personal use. Do not sell the art either as is or on promotional products. If you wish to use my art for profit or commercial use, it must be discussed before any transaction.
> You can put the commissioned work on a product (t-shirt, stickers, mug, ...) or print it as is as long as it stays in the realm of personal use.
> Please credit me properly if you choose to post the commissioned work. Do not claim my work as your own.
> None of my completed work or progress pictures may be used in any blockchain-related technology, to include NFTs, cryptocurrency, or future inventions in the space. It may not be used for AI related technology either.
> I reserve myself the right to post the commissioned work and add it to my portfolio unless stated otherwise and to deny or cancel a commission for any reason.
> I do not offer refunds unless there were issues on my side.
---
The Process
Once we have discussed the request, if not already paid through Kofi, I will be sending an invoice your way. Once it is paid, you will be added to my public queue. I send a work in progress everytime I work on the piece, so depending on the complexity of it, you may receive a different number of previews. I will ask for approval at every step, so please make sure to let me know if anything needs change.
Once the commission is done and the final version is approved, you will be able to download the artwork directly from my queue. It can also be sent via email upon request.
The time of completion may vary on a multitude of factors, but if there are any unusual delays, you will be warned about it. If your work has a deadline, please let me know before any transaction starts so I can evaluate the situation and approve it.
---
Do's and Don'ts
I will do :
Humans/Humanoids, Anthropomorphic characters, animals, robots, monsters, fan characters, complex designs, armors, SFW art, designing work, fanartI will NOT do:
NSFW art, offensive material
Commission info
Prices are in USD.
I work with Paypal only. Either through Kofi's commission feature or through Paypal invoices.
Any of the following can be ordered through Kofi or by contacting me on any platform I'm on.
If you have any question or would like something outside what I offer, please contact me on any platform listed in my contact section.
There is no fee for complexity, no wing tax, etc. Some type of commissions may have fees for additional characters.
My public queue can be found HERE
---
CHIBIS
$20
Fullbody chibi of a character. No shading. Colored lineart. Can have accessories or a pet at no additional fee.
1000x1000 pixels with transparent background.
---
SIMPLE REFERENCE SHEET
$70
1 front view, 1 back view, color palette, basic information, 3 free slots for other details, such as headshot, alternate clothes, inventory, pets, etc...
---
COMPLEX REFERENCE SHEET
$200
1 front view, 1 back view, 1 rendered illustration, detailed information, 2 to 3 free slots for other details, such as headshot, alternate clothes, inventory, pets, etc...
---
ILLUSTRATION
$150+
Base price includes: 1 character with a simple scenery background.
Additional character fee: $50 per character.
Complex illustration: $200 to $300 depending on complexity. Includes 1 character in a detailed background.
Additional character fee: $50 per character.